Welcome to our Online Patient Center! Here you can get information about what to expect during your visit with Dr. Marra and Dr. Tucker as well as important forms you can complete before your appointment to save time.
We want your visit to be as stress-free as possible. Our staff will do everything we can to make sure your experience is pleasant and convenient. If you have any questions about these forms, please don't hesitate to contact us.
What to Expect
When you visit our office, you will be warmly welcomed and we can answer any questions you may have about completing the patient paperwork so that Dr. Marra & Associates may see you. Our team will work together to evaluate your eyes and provide relevant eye care treatment information, review your vision benefits and payment options, fit you for glasses or contact lenses, and focus on exceeding all of your expectations. If at any time you have questions about the process or your specific health information, please ask.
Is it necessary for the doctor to dilate my pupils during the exam?
Although pupil dilatation is not always necessary, the doctor may make this decision during your exam. If required, this painless process is like opening a door so the doctor can fully examine your retina. Dilation can assist in detecting diseases such as diabetes, high blood pressure, and macular degeneration.
Why does the doctor ask me, "Which is better: one or two?"
While evaluating your prescription, the doctor will ask you to compare a series of lenses to determine which allows you to see clearer. As the differences become less noticeable, the doctor will be closer to finalizing your prescription. If you're having a hard time choosing between the options, it means you're almost done with this part of the exam!
Why is it necessary to know my blood pressure?
In addition to other health concerns, high blood pressure can affect the blood vessels in your eyes, which could lead to future vision problems.
Why am I asked to follow a light with my eyes?
This part of the exam helps determine how your pupils and eye muscles react and assists in gauging neurological function.
Why is my personal background important?
In order to better tailor the eye examination to your needs, our doctor may review any current vision problems, your general health, as well as discuss your hobbies and lifestyle requirements.
Patient Form
Please download and fill out the following form.
Order Contacts Online
Now you can easily order your contacts online. A current prescription is required and must be on file at our office.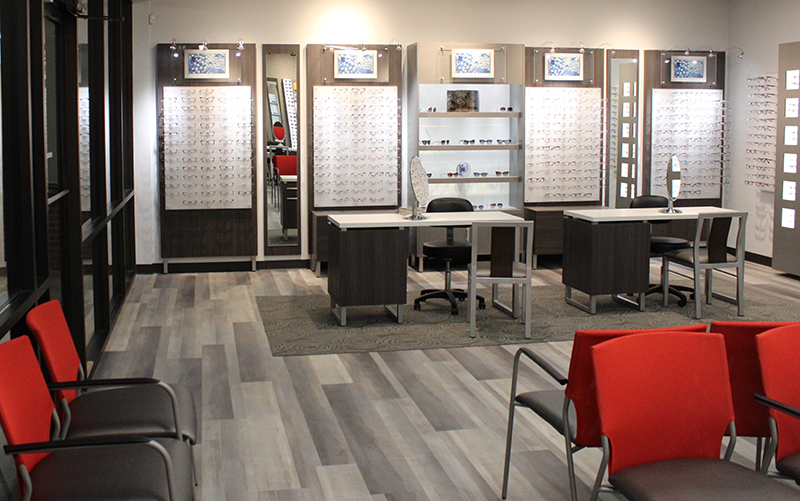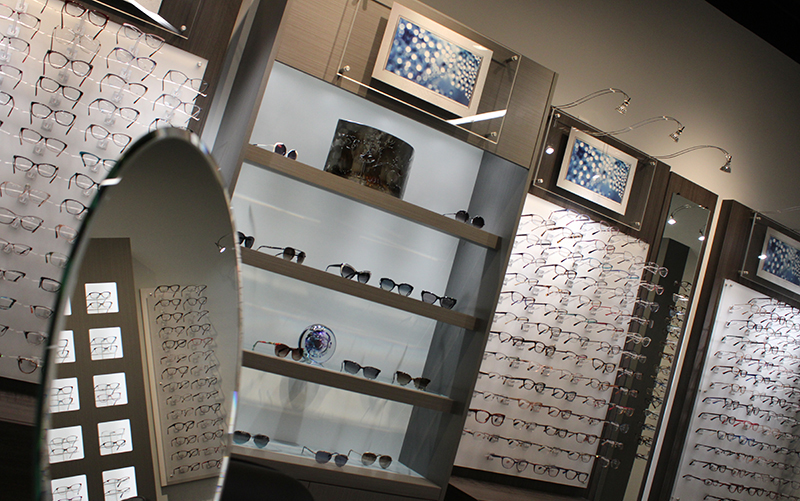 We have been going to Dr. Marra for many, many years. I have never had a bad experience. Dr. Marra's concern for eye health is second to none. The staff is absolutely the best!! It's nice to be a patient of this wonderful practice. You guys and gals ROCK!!!
Dawn
Payment Options
Dr. Marra & Associates believes in providing the best value for you and your family. We have products and pricing that aims to accommodate all budgets and our office participates in most insurance programs. For patients who have little or no vision insurance coverage, flexible payment programs may be arranged. To learn more about our payment options, please call our office directly.
Our office accepts cash, check, and major debit and credit cards including Visa, MasterCard, and Discover.
Don't forget to use your:
Flexible Spending Plans
Health Savings Accounts (HSA)
Medical Savings Accounts (MSA)
All of the above plans can be used for all your eye care and eyewear needs, including eyeglasses, contact lenses, routine office visits and medical office visits.
Insurance
We accept AFSCME, Eyemed, Frontpath, Medicare, Paramount, Spectera, Superior, Vision Benefits of America, Vision Care, and Vision Service Plan.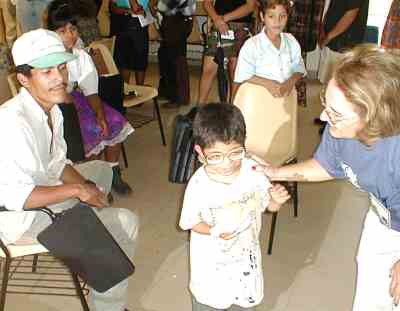 Donate Your Old Glasses Today!
Have you ever wondered what happens to donated eyeglasses? VOSH (Volunteer Optometric Services to Humanity) collects and processes them to deliver to needy third world countries. We use a special auto-refractor to perform eye exams and match the prescription with frame to the person in need of glasses. Each year a VOSH team helps about 5,000 patients with free spectacles. The need for services and glasses due to poverty and lack of eye care is staggering! We thank everyone who donated glasses and supported our practice to allow this to be possible.