Welcome to
Dr. Marra & Associates
For nearly three decades, Dr. Joseph Marra, Dr. Tia Tucker, and our staff of highly trained opticians continue to provide the Toledo area with outstanding personalized optometric care. With the latest technology available we are able to offer a full range of eye health exams, consulting, contacts and eyeglasses to absolutely ensure the best vision possible.
Emergency eye appointments? – Not a problem.
Call us – and you will see.
Order Contacts Online
Now you can easily order your contacts online. A current prescription is required and must be on file at our office.
Patients of Dr. Marra & Associates,
With reports about the coronavirus (COVID-19) changing daily, we understand feeling concerned. We are monitoring this global health issue closely and are following the CDC's recommended guidelines in our office. We want to assure you that we are prepared should the virus come to the communities we serve, we have the supplies and staffing needed to provide the exceptional care you've come to expect.
Your health and the health of our staff are extremely important to us, if you or a family member are experiencing symptoms of COVID-19, such as a fever, cough, respiratory issues or have traveled outside the United States recently, we ask that you consider the health of others and from coming to our office. We will reschedule your appointment for a later time. However, you should not avoid seeking necessary care if a vision emergency occurs, we will still be able to see you. If you are healthy, there is no reason to cancel your eye appointment.
For additional information regarding COVID-19 guidelines and information, visit the CDC website (www.cdc.gov) and Ohio Department of Health website (www.odh.ohio.gov).
We are monitoring this situation very closely and will keep you informed of any changes that may occur. Thank you for your patience and understanding of our efforts to limit the spread of the virus and protect the health and safety of our patients and staff.
Dr. Marra & Associates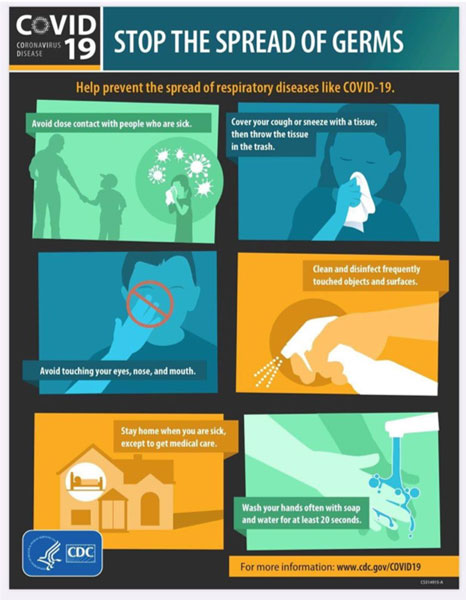 WE HAVE MOVED!
Visit us at our new location
5834 Monroe St, Suite D & E
Sylvania, OH, 43560
(Near the Intersections of Alexis Rd. and Monroe St.)